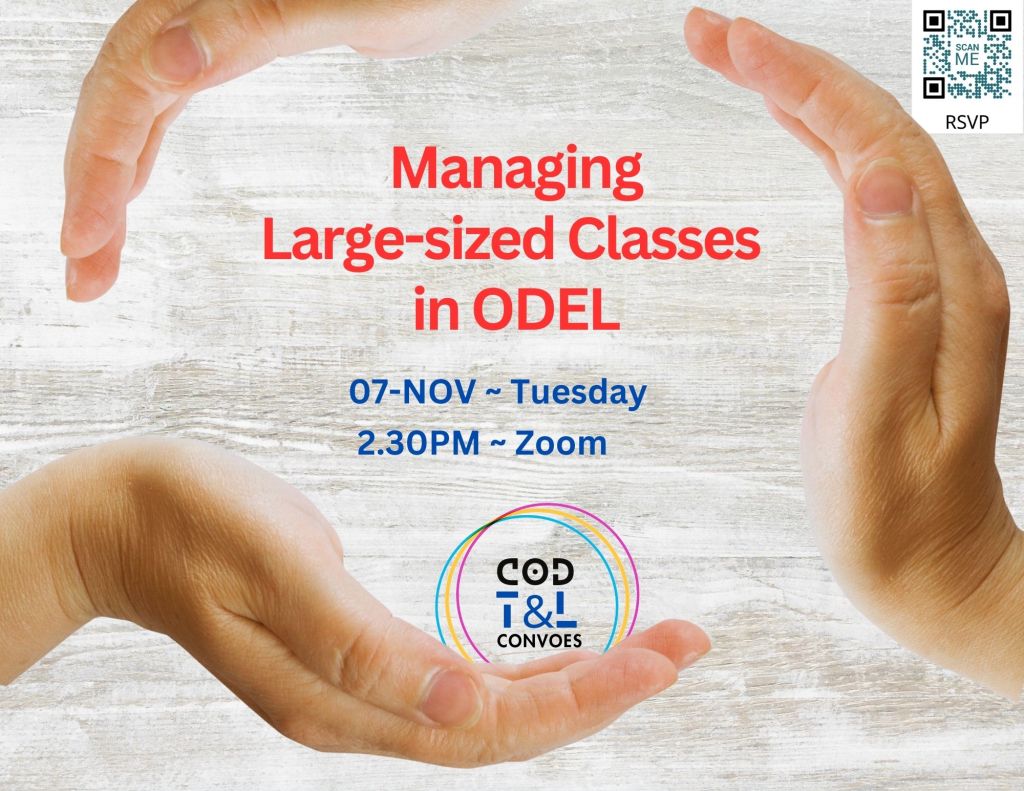 The Center for Open and Digital Teaching and Learning (CODTL) is inviting all faculty members (
including Affiliates,
Lecturers, FICs, and Tutors
) to participate in T&L Convoes: Managing Large-Sized Classes on 7 November 2023 (2:30 PM).
A MUST to RSVP through the QR code or to register through this link. See you!